AT SERIES – AEROSOL SYSTEMS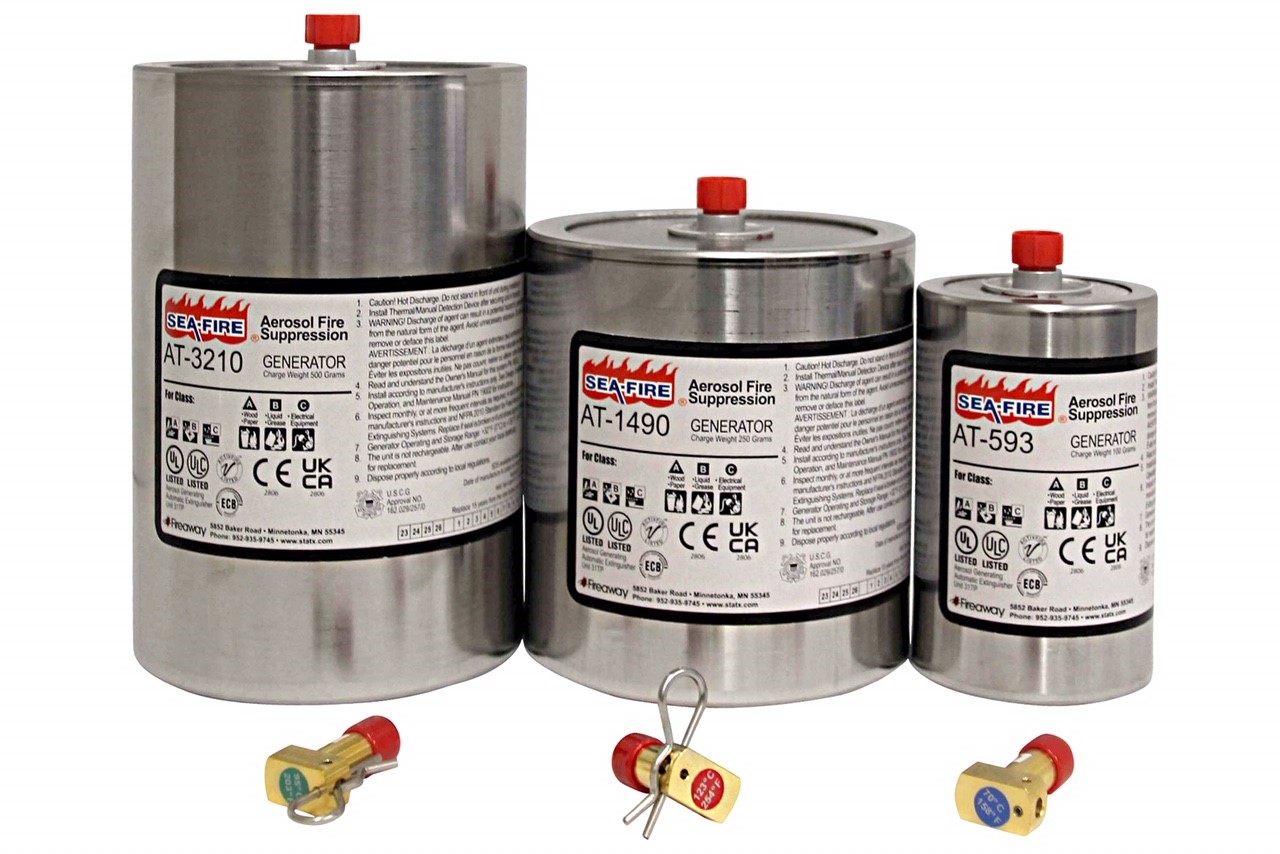 Manufactured in the U.S.A., the U.S.C.G. Approved Sea-Fire AT-series systems feature a patented detection mechanism that automatically discharges the highly effective aerosol agent when ambient temperatures reach fire conditions. The container includes a double-walled stainless steel construction rugged enough for nearly all applications. The housing is non-pressurized and sealed with a non-permeable membrane that ruptures upon activation. 
Upon release, the space is filled with the aerosol that quickly suppresses the fire. The device can also be activated manually.
The potassium-based aerosol agent does not produce harmful levels of CO, CO2 or NOx. EPA SNAP-listed for occupied and unoccupied spaces, the eco-friendly fire suppression solution has no ozone depletion or global warming potential.
Sea-Fire AT-series systems are easy to install for OEMs and aftermarket service personnel and don't require labor-intensive piping and wiring. Mounting the included bracket is all that is required. AT-series systems measure from 4.3″L x 2″W to 13″L x 5″W, depending on the model.
The thermally activated devices have an operating range of 32° to 130°F, while manually activated units operate down to -40F; and both in a relative humidity enviroment up to 98% at 95°F. Virtually maintenance-free, the durable devices have a service life of 15 years. Sea-Fire AT series fixed fire suppression systems are available in six model sizes from 19.4 up to 642 cubic feet of volume protection. 
Additionally, up to 4 units may be linked together ( only allowable in manual activation mode) providing up to 2568 cubic feet of volume protection.